-16%
With this product, you will earn
16 Points
in My Birds Rewards
Ceramic Bird Cage Crock Dish 6406 20 oz White
5 in stock
This product is available for $14.08 a 12% discount, if it is your first purchase, please register/login here
Description
Replacement Ceramic Crock for discontinued Prevue Signature Line Parrot Cages 2152, 2153, 2154 (May also fit other cages)
These are heavy commercial restaurant quality food crocks.
You can even put them at the bottom of any cage.
Measures 5 3/8″ across the top, 4 1/2″ across the bottom, 3 1/2″ high.
White Only. Fired stoneware. Not shatterproof but strong.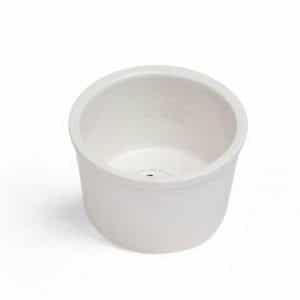 20 oz crock fits discontinued Prevue Signature cage style 2152, 2153 & 2154 cages*
May also fit other cages. These do NOT fit California Cages.
*Originally made for Prevue Signature cages no longer produced. Will NOT fit any of the currently produced "Select" line Prevue cages.
For the current line of Prevue Select cage and play stand models, you would choose the Prevue 1244 SS deep dish, the Prevue 1243 SS shallow dish or the Prevue 6404 ceramic dish.
6406