Last Updated on by Mitch Rezman
Jessica wanted to share her African Grey using a rope perch in an XS dog crate for travel!
She is fully flighted, but we liked taking her out to the garden with us when pulling weeds, etc. (lots of fresh snacks to try 😉
We wrap a lot of our rope perches in vet wrap though.
Makes cleaning things like rope perches a lot easier, just tear off the dirty and re-wrap.
We use a quick-lock crock in the crate if for any actual travel away from home, and I would also recommend small padlocks on any doors if your bird likes to fiddle with the latches, or if your bird will be unattended for even a moment when traveling.
Well-meaning admirers may try to open the door to pet your bird, etc.
A fully flighted bird will be gone like a shot if that crate is opened outside!
Dear Jessica
Your pics and suggestions are great.
We don't suggest dog crates as the first choice as they don't have a grille on the bottom and the bar spacing is quite wide.
But in a pinch, they will work just fine if outfitted properly which you have handled well.
We recommend this handled carrier for bird transport. It would be easy to carry outside.
Just slide out the tray below the built-in grille and your bird can nibble on the grass safely.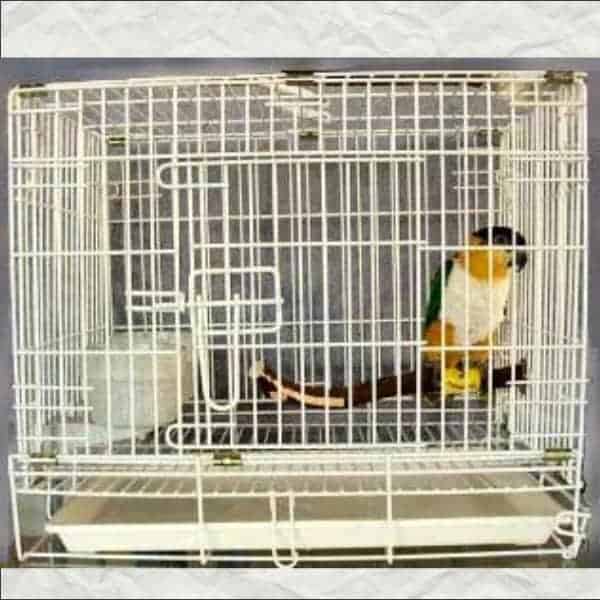 Fold Away Travel Cage Carrier for Smaller Parrots #601 19x12x15
Thank you so much for writing.
Catherine
About Author