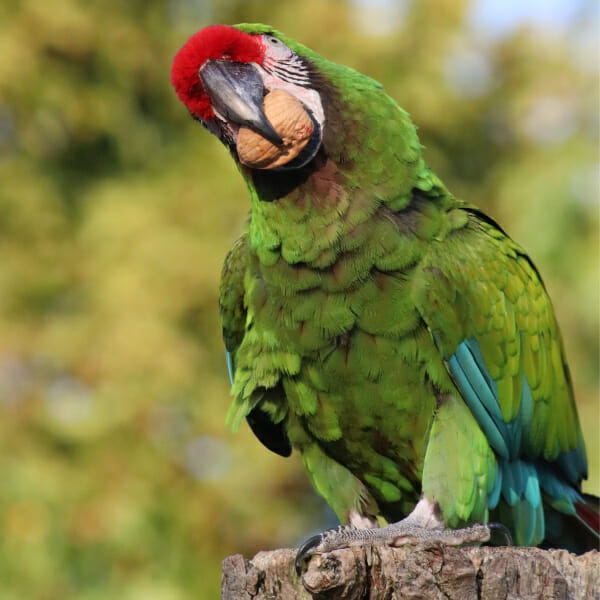 Charles S. is concerned with feeding his macaw,

I have had Cookie since a baby for 15 years. Every day for years she/he regurgitation food that is barely if at all digested. I feed her the best parrot food Zupreem and a few nuts and sometimes a little table food.
It looks like she regurgitates as much as I feed her. It's a lot.
Otherwise, she is very healthy. I have taken her to the vet a couple of times and am told it may be a mating thing. She does this year-round!