Earn 54 Points in My Birds Rewards

Earn 23 Points in My Birds Rewards

Earn 45 Points in My Birds Rewards
Mitch..thanks so much for the great article on parrot ownership!! I've had birds for over 35 years and also volunteered at a parrot rescue.
Periodically I would do a TV appearance with a couple of our birds. Like you, I was honest..they are noisy, they bite (the little Severe Macaw I had with me obligingly bit the host right on cue) and they are messy.
Boy did I get reamed the next day by the assistant director! "We have to get these guys adopted!" she shrilled.
Here was a shelter person who literally wanted me to gloss over the very real aspects of having a bird for a lifetime..when we had thirty waiting for new homes because people weren't prepared for the reality!
I am very appreciative when educators are forthcoming about the pros and CONS of becoming a bird's special caregiver. thanks a million for the post!
Val T
You're welcome Val. I think the biggest problem is people underestimate the complexity of keeping captive birds.  
Then they panic and try to re-home the bird or hopefully while wildly searching for answers with the screaming bird in the background, they find us.
I recently saw my doctor who I hadn't seen in far too long because of the out-of-pocket costs.
Having recently enrolled in Medicare I should theoretically pay nothing with my supplemental Medicare insurance plan.
I've been fortunate enough to have this doctor for 15 years. Whatever is broken on me, he always fixes it the first time.
The longer we've had our relationship the easier it is for him to diagnose my problems because he has 15 years of insights to my medical history.
I like him, he sincere, quite smart, sincere, good looking and articulate. Occasionally I bring him gifts.
The last one was a couple of bags of black bean pasta low on carbohydrates for diabetics like me.
On the most recent visit I made a framed 8×11 poster that said "Don't mistake your Google searches for my medical degree. Krister Johansson, MD."
That's where we run into problems. Assuming information found through Google searching and Facebook bird groups is accurate.
https://www.youtube.com/watch?v=3VkcJm5mJ4Q
The disinformation about keeping birds as pets is monumental. The goal of our birdie brunch is to
bring rational thought to bird keeping in the 21st century.
We have a unique perspective with millions of visitors having navigated our website over 15 years and interacting with hundreds if not thousands of captive bird owners on a monthly basis via every digital channel you can imagine.
If you can believe it
we help people in person at the Birdie Boutique
Full transparency: yes we want to sell you stuff for your bird(s). We also want to take the frustration and fear out of the equation.
We help you understand the specifics of your species and what unique food, toys, accessories and placement of said items in your birdcage.
In other words we try to help you help yourself
I like to say "we are where the rubber meets the road" when it comes to The bird care. It's a small niche but somebody has to do it.
Fact checking and creating original content about bird and parrot care along with working with my beautiful pink haired wife all day isn't a bad gig – if you can get the work:-)
best mitchr approved by catherine tobsing
your zygodactyl footnote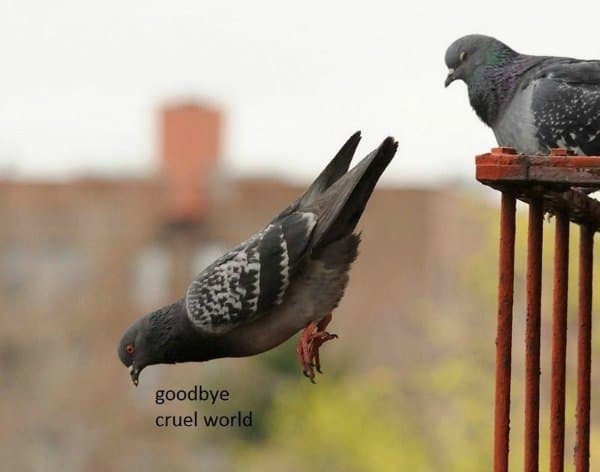 Earn 5 Points in My Birds Rewards

Earn 8 Points in My Birds Rewards

Earn 15 Points in My Birds Rewards
About Author