Last Updated on by Mitch Rezman
Sarah F. inquires

We like to take our parrots camping with us (and our dogs and horses).

We're thinking of going earlier, hence colder this year.

How much cold can they take?
It'll probably get in the high 30's in the AM (inside the camper).
Thank you
Dear Sarah
Camping is great fun. We tent camped for several years before we invested in a small trailer that we could heat with propane.
At Last, The Secret To How Do Birds Stay Alive During Winter Is Revealed
We waited until we had the trailer warmed up before we would remove our bird and his cage from our still warm car and set him up inside.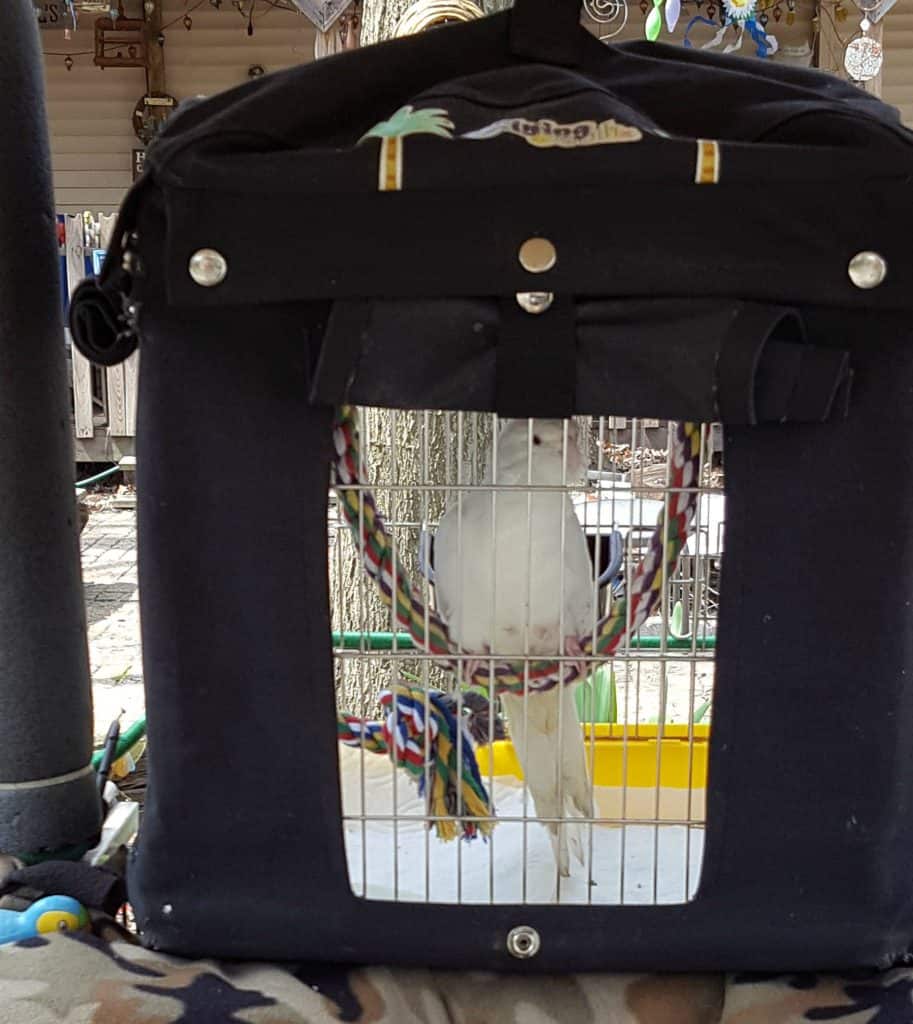 Popcorn our (deceased) cockatiel on our golf cart while camping
You don't state if you are tent camping, or trailer camping, or even glamping with a fancy toy hauler. (yeah, we're serial campers too).
Regardless, they are your beloved pets and they have no control over their living conditions so they have to endure whatever conditions you put them in.
Think of them as toddlers. Are you comfortable with the warmth of your camping space for human toddlers? If not, then most likely it is not going to be right for the birds.
Dogs and horses are their own heaters and they have some fur. The birds don't have this benefit and must be kept in controlled heated areas.
What Is the Lowest Temperature Can My 2 Greys Survive Outside?
If you will be placing them into cages within a heated camper then the temperature should be high enough that you would feel comfortable without a jacket.
You can allow the space to be a little cooler if you have provided a heat source within the cage area like a Thermo Perch or a Heated Panel.
I hope this helps.
Why are you letting your camper get to 30 degrees?
We know from experience if you connect these 3 components.
You can heat a medium (30 foot-ish) camper to 70 degrees for 60 hours ~ been there done that
Best
MitchR