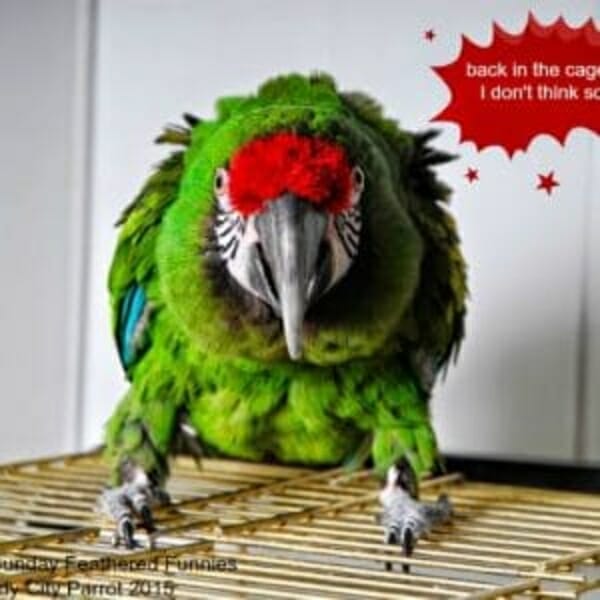 Karen C. has a question about her conure,

Hello,

I hope you guys don't die laughing reading my dilemma.
Maybe I'm worrying needlessly but I just wanted another opinion on my problem.
I have a brown-throated conure that I bought 26 years ago and when I bought him he wasn't quite weaned yet so I finished hand feeding him and we've had a very special bond all these years.
He loves to be petted just like a dog or cat and we spend a lot of hours in the evening with him perched on my shoulder watching t.v.