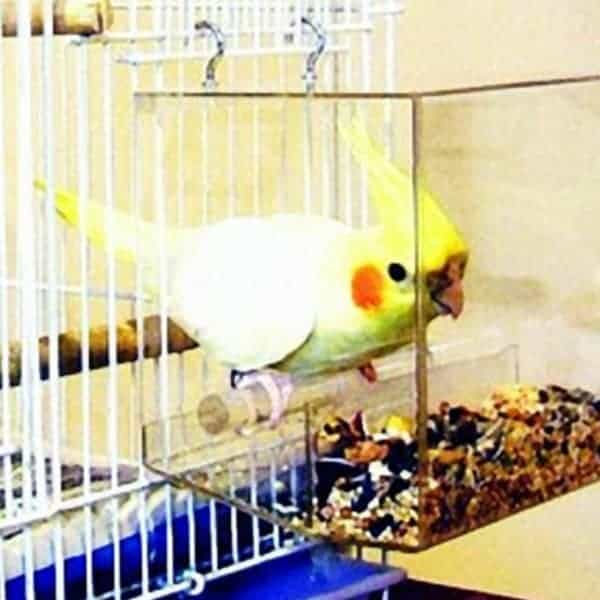 "I belong to a bird lovers' website called "The Perch" and one of the members bought your Tidy Seed No-Mess Bird Feeder at a bird fair. After watching the video, I thought that my Senegal Parrot might be too large for it to work properly; but that was not the case.
Tidy Seed works GREAT! Tiki actually loves going inside to eat her pellets and seed. And the mess has dramatically decreased! Thanks so much for inventing such a wonderful product. I sure do love it when a product works as promised!" Sincerely, Trish
"We saw you at the Chattanooga bird fair. We liked the fact that you are bird people who thought of a way to make other bird peoples' lives easier. We ended up leaving with three Tidy Seed™ feeders.