Last Updated on by Mitch Rezman
We received the following request,
I need a full 5500K UVB screw-in fluorescent light bulb 20watts1100 lumens medium base.
I need one to put in my bird lamp. 
Do you carry them?
Respectfully PM, the stats on lighting have little to do with light's efficacy on birds
We have been successfully offering this combination for over 10 years.
Full Spectrum Economy Daylight Bulb with Clamp Light and Timer
UVA/UVB have zero effect on birds and Vitamin D production in birds using light is a method.
FYI ~ 1100 lumens ~ 6 inches above the birdcage will yield less than 100 lumens on the bird 12 inches below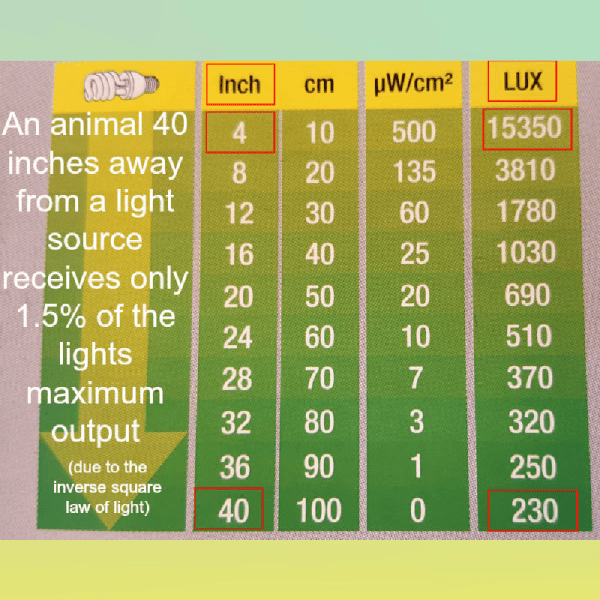 I have included the image of a ZooMed avian light bulb panel (above) illustrating the severe drop off of lumens (LUX and lumens are interchangeable terms for this discussion) thus an 1100-lumen bulb would provide zero value to any bird).
About Author