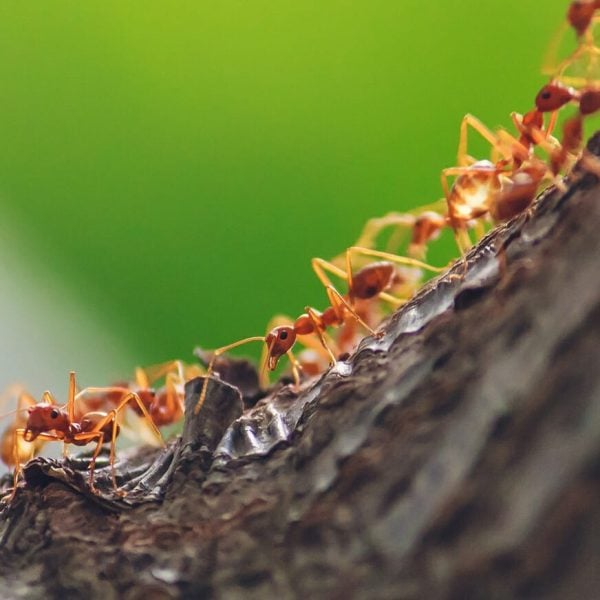 Gordon T. relates about his success controlling ants with isopropyl alcohol
Our Senegal parrot, Frisbee, spends warm weather days on our screened-in porch, where he has a stainless steel cage.
Ants are a serious problem.
We were able to control them by placing the cage rollers in shallow water containers, but Frisbee started drinking the water.
On the theory that ants swarming on bits of his treats were following scent trails laid down by "scout" ants, I started wiping the bottoms of the legs of his cage with 90% isopropyl alcohol first thing every morning.
The alcohol evaporates almost immediately, and it is still 30 minutes or so before Frisbee goes out.