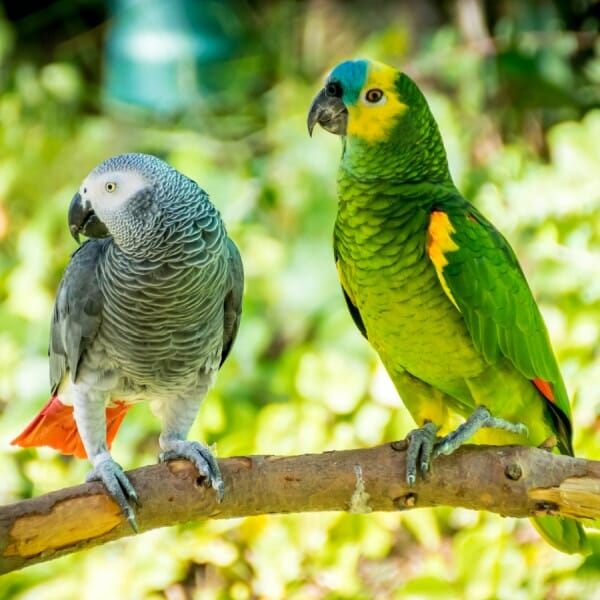 Rebecca A. relates,

We are the (at least) fifth home for an older yellow-nape amazon.

The only information I have from the couple that took him in before us is the previous owner died of old age, he doesn't like outdoors, and his name is "Brindle", and he bites… a lot. That was 4 years ago.
He is now a healthy 743 grams (appropriate for his larger than usual size frame, according to his avian certified doctor) DNA-sexed male, microchipped, well socialized, loves classical music and opera, has arthritis in his shoulders and jaw, "walking bird" who trills and plays with family and dogs.