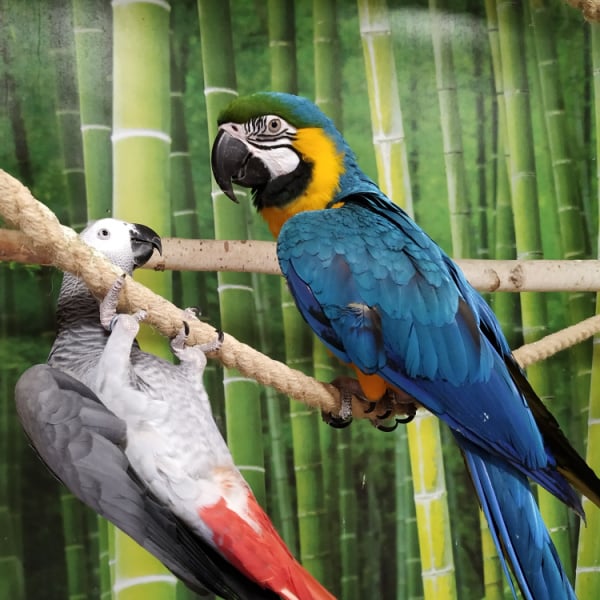 That is not really a fair question. The personality of a captive bird is determined by many factors and the environment that humans provide for them.
The bigger question is are we seeing the paratroop personality or does being a captain of birds change everything? In other words, would a bird be different in the wild than in captivity?
There is no single event, procedure, or training apparatus that will cause a bird to act like this or that, be an uncontrollable screamer, feather self-mutilation, or toe-tapper (a neurological issue in some Eclectus parrots).
Most people fail in raising captive birds because they don't "speak bird". It is essential to look at a pet bird holistically because every component of their life impacts their behavior.