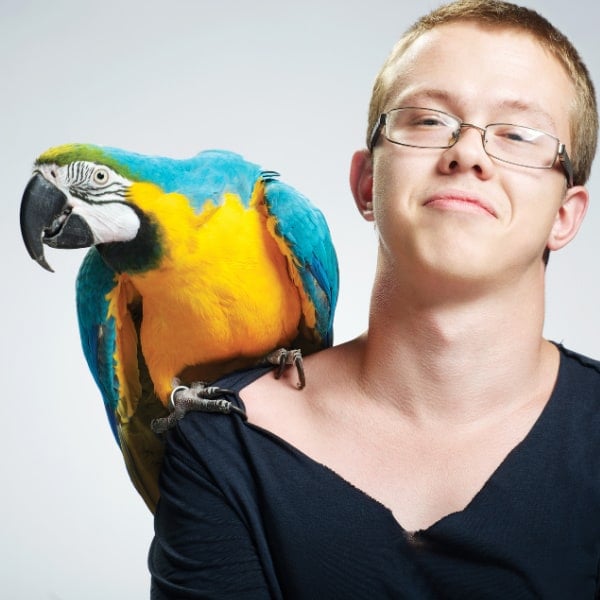 Kim M. requests advice,
I have been reading your emails for quite some time.  I finally need some advice. 
I have a 28-year-old Blue and Gold McCaw.  She has been fairly happy over the years.  She was my son's bird until he got married and didn't take her with him.  Now she has to deal with me and misses my son very much but now has resigned to the fact I have to be her person.