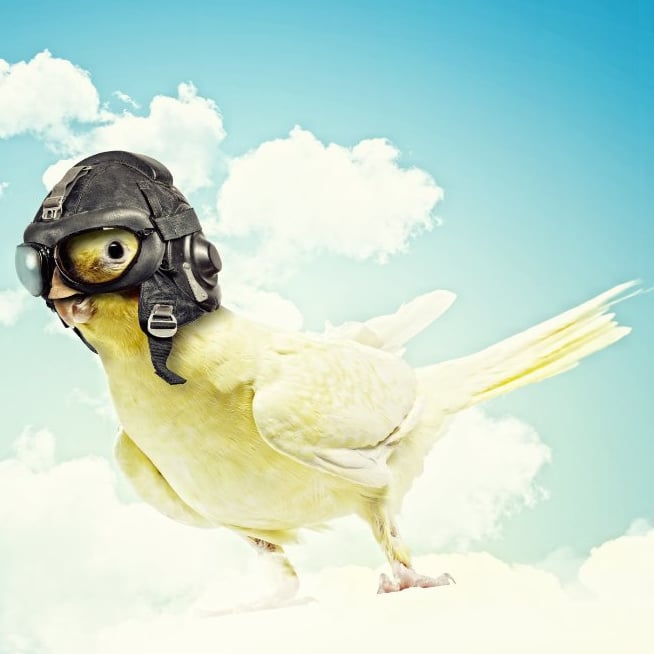 Hi Mitch,
I have been searching for a "helmet" for a CAG (Congo African grey vs a TAG Timneh African grey) who has a photosensitivity issue in her eye from cataract surgery.
I want to find her a device she can were to make her eyesight more comfortable.
The parakeet in the helmet jumped out at me when I saw it. Do you know anyone who might be able to fabricate such headwear for Marie?