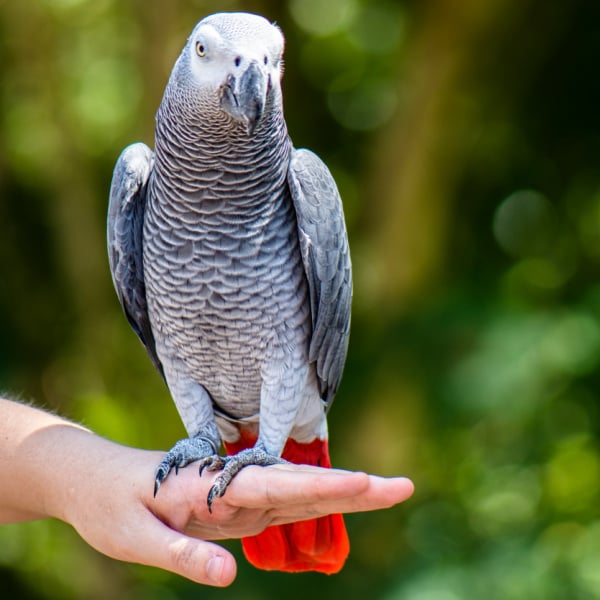 Karen R. is concerned about her grey's lack of vocalizations.
Sam, our African Gray has been living with us for almost 15 years.
He had at least a few homes before us.
When he first came he was chatting up a storm, I felt like he was trying to call his flock.
Since then, he has only spoken twice in the 14 plus years he's been with us.