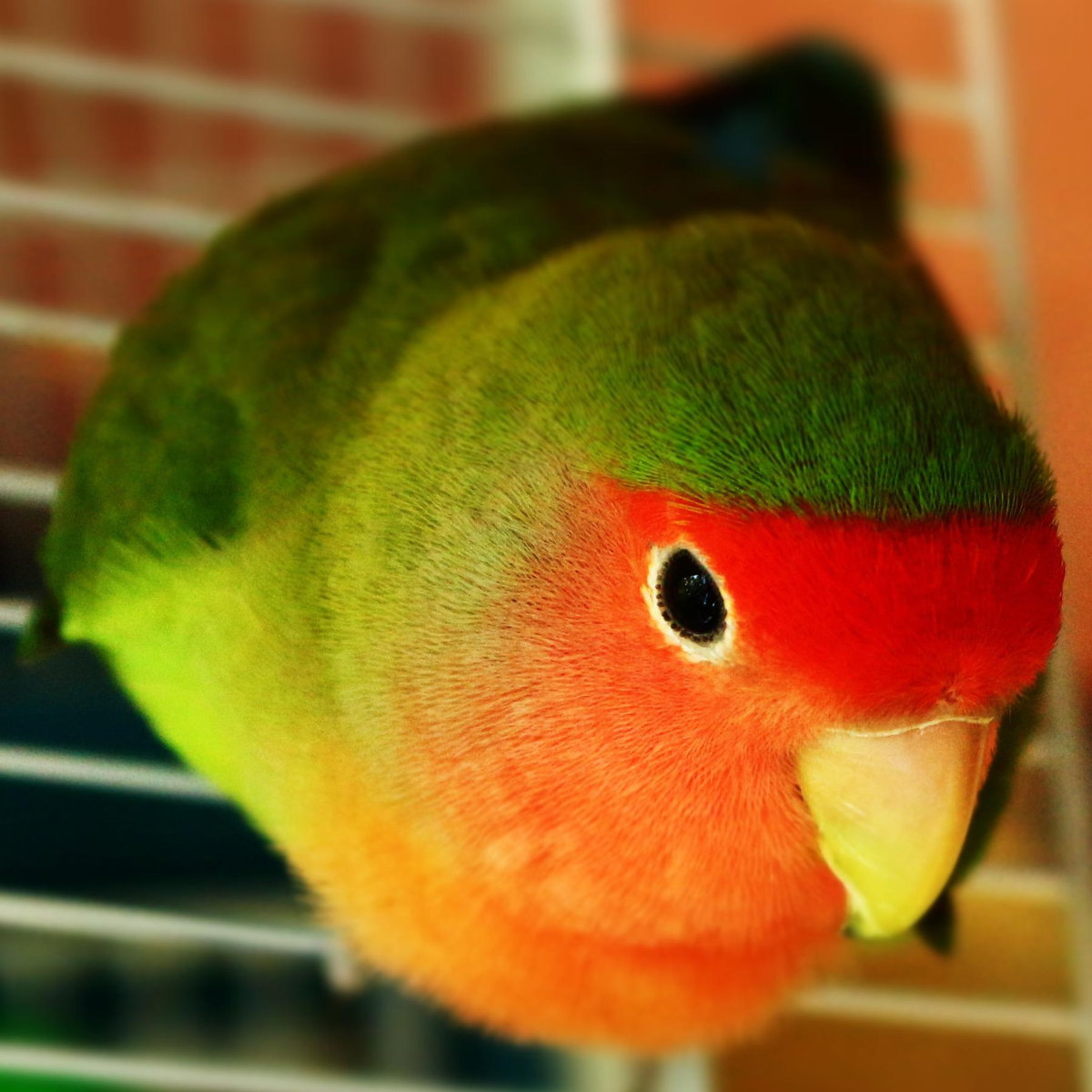 Jim relates,
We have a 12-year-old lovebird.
He's had all kinds of injuries over the past 5 yrs and early last year we discovered he has glaucoma.
We found him on the floor which is very unusual and realized he injured himself …he now has tilted his head to the left and can't lift it straight up or hold it in the position much longer.