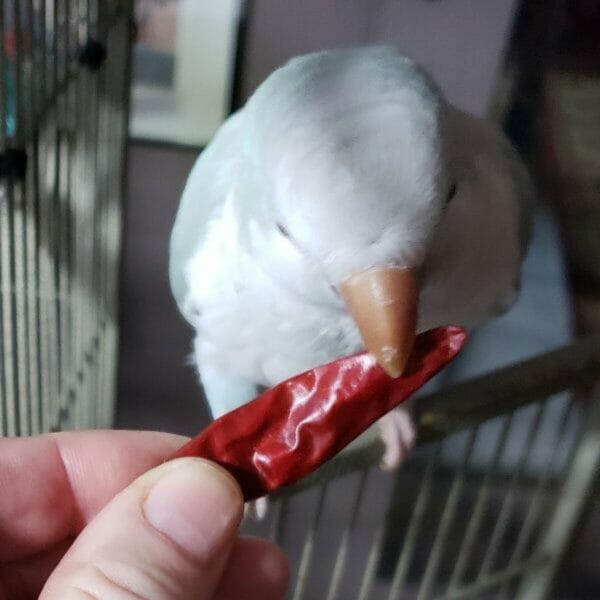 Subject: Re: Hi Leigh ~ Why Won't This African Grey Play With His Toys?
Hello Mitch!
I wanted to thank you for your awesome weekly email – I look forward to the information and the humor every week!
I have a question on lighting and biting:

We have a 4yr old Quaker, Boop, who we think is male… does a bit of chest plucking – almost like a Tourettes behavior… but he seems to get awful pin feathers. It's better now I have him on an avian vitamin powder.