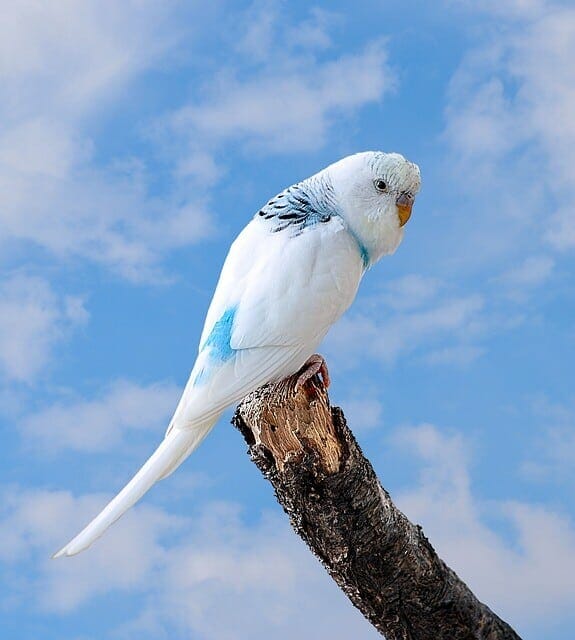 Mary W. relates:
One of my budgies (male 2 years old) got a crop infection late Jan.
He was plucking at his abdomen.
The vet put him on antibiotics and had to keep him at the vet clinic for a week as my brother had a heart attack & died and the friend that I had taking care of my birds could not catch him (

fully

flighted) to give him meds

.
When I got back 10 days later and picked up my guy from the vet-all of his chest feathers were gone!
I figured that once I got him back to his flock he would be ok.