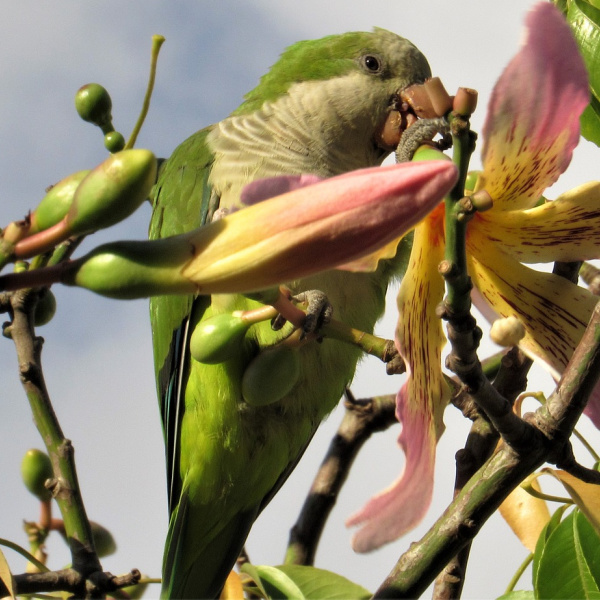 Linda F asks,

Hi, As spring approaches we look to protect furry as well as feathered friends.  Any suggestions on Frontline and heart guard type products that are safe around parrots and toos (Cockatoos) when used on three little dogs?
Are the two above mentioned harmful when used on a dog that lives in the same house as a bird?
Thank you for all help I have received as my CAG (Congo African Grey, goffie (Goffin Cockatoo) learn to share our life together.
Would not have made it as smoothly this far without your good advice and Birdy Brunch. Thank you again. Linda,
Micha and Stewie