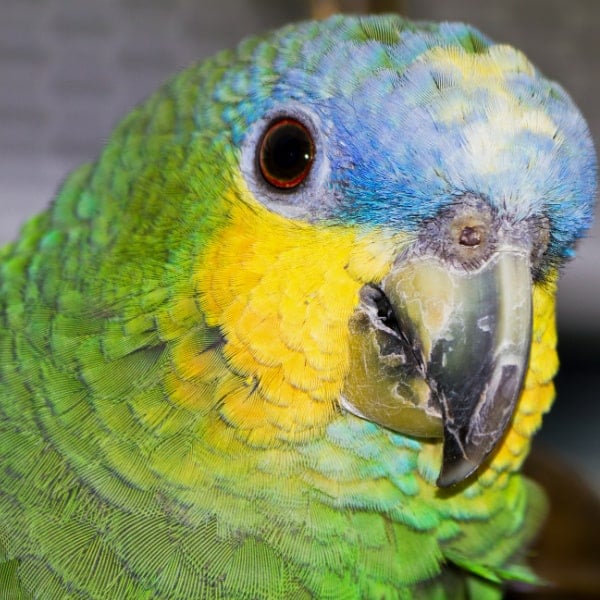 Learn Amazon parrot care from one of Windy City Parrot's customers – who gets it.
Hello, Mitch
I've followed your blog for quite a while and always appreciate your perspectives and insights. I was pretty much gutted when I read your article on Sunday … "Birds in cages suffer all their lives."
I want my bird to have a happy and healthy a life as possible, but I read and hear so much contradictory information that I'm really not sure if I am providing what she needs— and I do try.