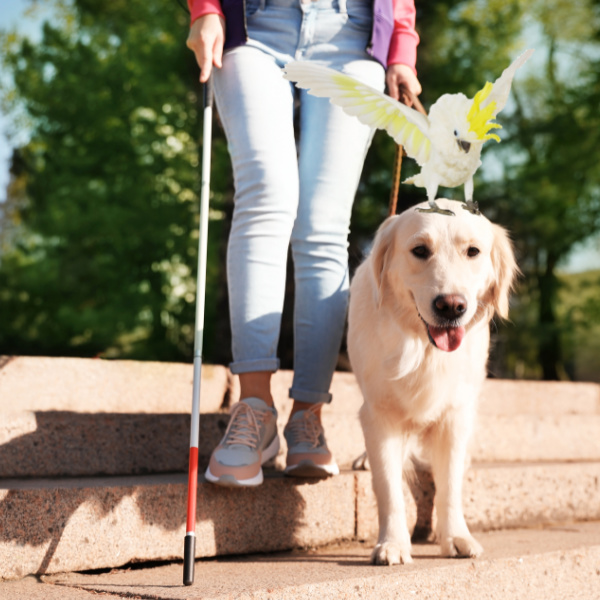 This might be an interesting topic for a Birdie Brunch! 
Hello, I'm Laurie Cannon, who wrote to you about the possibility of adopting an older Green-Winged Macaw. 
We didn't do that, however, we did contact a breeder about a Panama Amazon baby. 
She seemed almost horrified when she found out both my husband and I are totally blind.