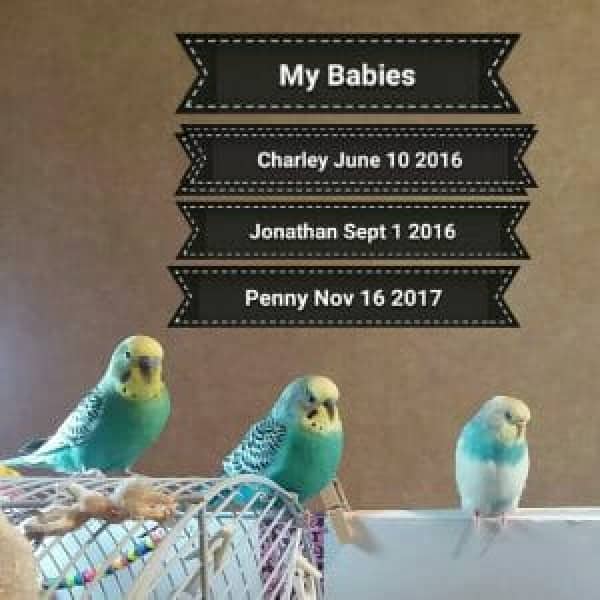 Gloria W. writes:
Hello Mz Tobsing

I appreciate your advice on light therapy as that cured the hormone problem for my little girl parakeet.

Now I have a new problem or question, please.
I have two boys and one girl parakeet each with its own cage.
The little girl has a larger cage than the boys.
All the cages sit on tables.