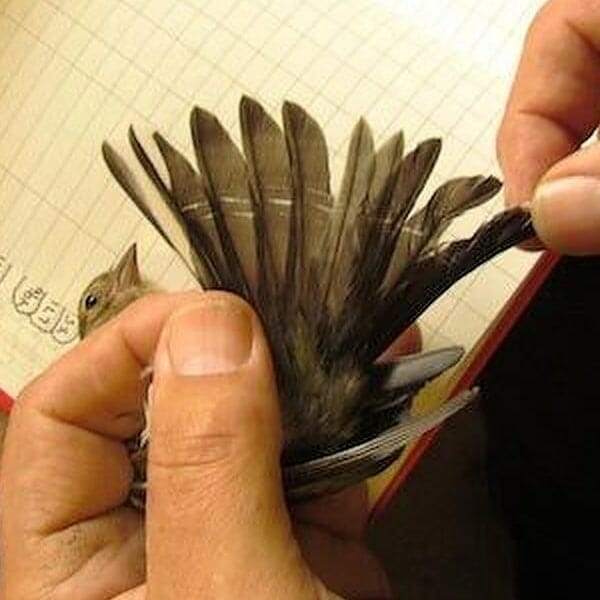 If you've ever noticed strange lines running perpendicular (across) the shafts of your bird's feathers these are what are called "stress bars".
They are particularly noticeable when your bird is molting and are harder to see if the feathers are still on the bird. 
A bird's feathers can be a great indicator of its overall health.
The growth of feathers requires a broad spectrum of nutrients and if how the bird is getting its nutrients into its body is disrupted while the feathers develop, feather stress bars can be produced.