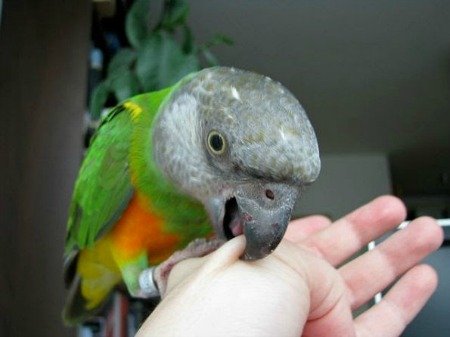 Hi
I am hoping you can help. We have a parrotlet and he will be 10 months old July 3 (2017).
We haven't had any problem till about a month or so ago. He is biting hard and lunges when we go to take him out or if he is out and we reach toward him he comes after us.
We were told to have his wings clipped which we did and that worked for about a week and a half then he started right back in they clipped his first five flight wings. He did good for a short time, then we took him back again and they clipped # 6 & 7 it helped about a week and he is right back to biting and lunging.